CARE APPROACH
Subarta Trust is creating a CARE System in Bangladesh to support the needs of the growing aging and challenged community. Tying the needs of high income and low-income communities, Subarta has designed four cross subsidized housing models that caters the all-around needs of rural, suburban and urban population.
Subarta's Care Management Framework is a comprehensive integrated approach towards ensuring effective care services for the elderly and challenged. The model ensures quality and cost effective care for individuals with diverse socioeconomic situations.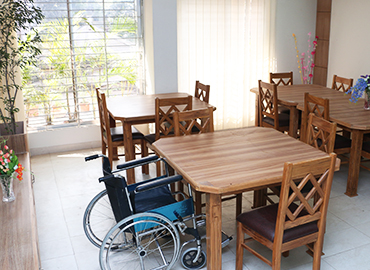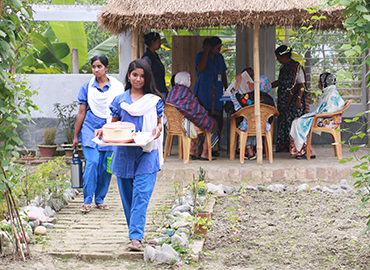 Subarta operates in a unique Hybrid Business Model. To drive internal financing, without heavy dependents on donations, It has developed an elderly entrepreneurs unit to productively engage the elderly to develop products and services that can be sold in the market.
Additionally, Subarta's Farm to Table approach can now fully sustain its internal requirements which can now be scaled up for the external users very soon.
GOALS
To provide a sustainability infrastructure in all the programs and projects being initiated

To continue to create jobs, train, and provision for local services that can enhance capacity and skill of the local communities

To design operations to profit for social good, ensure the survival of the organisation, and innovate accordingly
PROJECTS
Khati Krishi – producing and marketing agro products

Sushokti – professional care-givers marketing project

Akor – producing and marketing non-agro products
Subarta's work is approached in four-dimensions: special care housing models for all challenged individuals with access to professional caregivers trained under the institute, an integrated care and financial management framework that provides a platform for planning your retirement, and a future that hopes to introduce care education as a segregated field of study.
Four Dimensions of the Care Industry
Special Housing (Subarta Integrated Care Center, SICC)

Subarta Care Institute, Bangladesh (SCIB)

Care Finance

Care Education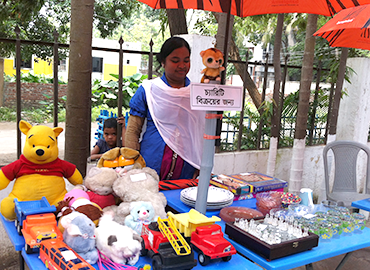 Special Housing (Subarta Integrated Care Center, SICC)
Subarta Trust coined its own housing models through the initiation of the Special Property definition. Under this housing types, we have successfully differentiated and catered to three distinguished target groups and three different models for each. Subarta's special housing provides a solution for special individuals of all strata of society. In this definition the word special is used as an umbrella term to define people affected due to, but not limited to: ageing, autism, sexism, financial and physical insecurity, harm to dignity, harm to social security.
Current Project locations
General Housing Shopnolok Peace Valley 1 (Shyamoli, Mirpur)

General Housing Shopnolok Peace Valley 2 (Shingar, Savar)

Micro-housing Shopnobari (Netrokona)
The intervention: Micro-housing to fully functional apartments (21 sq. ft. up to 2100 sq. ft.)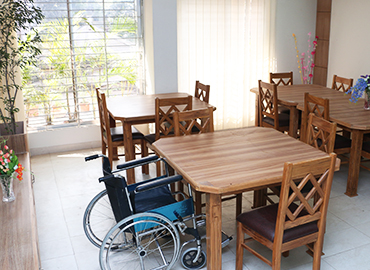 Develop a suitable and specialized housing for the special population, which ensures holistic security to them and their family members

Provide sustainable, customized, and quality care service in each housing types and it's targeted beneficiaries through the professional care-giver's services
Distinction between Traditional Old Homes and Subarta's Approach to CARE
#
Old Home
CARE
1.
One time service based – Beneficiaries take shelter and go there to acquire care services when it is needed.
Ownership of Special Property -– Beneficiaries buy and own lifelong care (through ownership of property) that can be transferred from generation(beneficiary) to the next generation (beneficiary).
2.
Considered a burden and stigmatized. The occupants of an old home are often admitted as a last resort by the family as the family either refuses to care for them or considers them as burdens.
Promotes a mind-shift change. The beneficiaries receive the care not as a last
resort but as a lifestyle choice that provides freedom to keep up a lifestyle with individual independence.
3.
Many do not choose to be in an old home and live due to family detachment or rejection. This cultural phenomenon as well sentiment gives rise to further insecurity, and low social value
One of the Trust's main priority is the culture and environment the beneficiaries are part of. Hence is it designed to encourage and build
dignity and pride amongst its beneficiaries through mind-shift change, social and emotional care and establishing a family within the Subarta home.
4.
Care provided is not structured or well researched, and often maintain the same standard with all residents.
Subarta provides: trained professionals, absolute accountability, complete transparency, monitoring of the care provided, and care is structured based on both medical and non-medical expertise.
5.
The care provided is not holistic and living conditions and environment are not considered as part of the care. The residents and their families often think of old homes as 'a place you wait till you die'.
Residents of Subarta encourages 'Ability growth' of its residents. Beneficiaries can contribute in the Subarta Circle with their individual skills and expertise. In case of someone who has neither but has the physical and/or the mental capacity for it, the Trust provides training to support their independence. In short, the residents entrepreneurial and intellectual capacities are nurtured.
6.
Beneficiaries usually come to the old homes as they have lost all their property or their agency.
A resident of Subarta is an owner of property that they can attain through renting/buying/payment in instalments.  The Trust aims to bring about a breakthrough concept of special housing.
7.
Classification of residents is based on economic ability.
Classification is based on but not limited to intellectual, financial, social and economic
ability.
8.
General care given to all, but primarily provides shelter to the beneficiaries.  In Bangladesh, old homes usually refuse to take medically dependent residents.
CARE research – Medically supported, resident-specific and need-based (customized)
care.
9.
It is specific to senior citizens and serves as a last resort for many occupants.
CARE – Any can access the care homes regardless of their age, physical and mental
abilities.  Anyone can start planning for their CARE.
Subarta Care Institute, Bangladesh
A subsidiary of Subarta, the Institute produces highly trained professional caregivers with specialised skills such as geriatric care, general care, and access to specialised full time doctors from various institutions. Subarta addresses the vacuum of professional caregivers in the sector and has trained a highly qualified staff who can provide professional care services, even at a client's doorstep.
The innovation showcase will present how a frame change considering all aspects of elderly care system is necessary to ensure long term adaptive solutions for a country's growing needs. Through our partnership with the Alabama State University, Subarta is building a cadre of caregivers who have the skills and knowledge to cater to the unique needs of the vulnerable, in their centers and outside.
The intervention: Subarta already has over 50 active trained care-givers equipped to deliver professional care services at your doorstep! Upon completion of the institute, Subarta will have the capacity to train over 10,000 new professional caregivers by the first five years of its operation.
Project Location
Project Aims
Establish the care research and training institute

Develop resourceful manpower of skilled geriatric caregivers and provide employment opportunities for women and challenged individuals

Provide old age security for the destitute women and most vulnerable groups
Care Finance
Subarta is also developing unique schemes and financing opportunities (rental as well as full ownership models) for investors and potential stakeholders to plan and invest for their retirement or social security. The plans are flexible, simple, and offers multidisciplinary approaches with multiple packages for investments being offered.
More recently, Subarta has got companies to invest for the housing and care needs of their employees. These efforts not only help place the agenda of elderly care in different stakeholders, but also helped finance and increase access to care to vulnerable communities.
Project Aims
To plan for social security and stability of living for all special individual

To support such individuals for their social dignity and independence through diverse financing schemes and risk mitigation approaches

To diversify risk, enhance social growth, and provide a platform for social safety net that can prepare against social insecurities
Care Education
Subarta recognizes the effort that in order to train professional caregivers, the emphasis on education has to be very high. The support was given by Alabama University where a specialized curriculum was developed for caregivers. Currently, the training is given as a vocational learning as a life skill development, but in the future Subarta Trust plans on introducing Care Learning as a subject in schools and also in universities.
Project Aims
To introduce professional care-giving as a standard subjects in schools and universities

To increase the exposure of the vocational training institute currently building the next generation professional care-givers
Scale and Future Goal
Subarta's larger vision is to introduce holistic CARE services with accessibility and affordability to every person and establish the CARE sciences in Bangladesh.
Through Selina's vision to establish at least one major elderly care centre in every district, and develop smaller units of elderly care centres in more remote and rural areas which includes –
Shogonbari in every Unions that will ensure beneficiaries access to first aid, primary care training, minimum care facility and access to care information centre.
Shopnopuri in every Zila and Upazila level that will ensure beneficiaries access to first aid, secondary care training and facility and complete access to care information centre.
Simultaneously, to influence the quality and standards of care in the country, Subarta is also trying to work with the Government to create construction mandates for establishing elderly care facilities, specific building codes in all major housing developments, residential and commercial facilities, and ensuring adequate policies are in tandem to the work Subarta wants the care industry to establish.
Conclusion
Currently, medical science is merged with elderly care, which means care is only looked at from a medical standpoint. Subarta's work over the last two decades has given clear insights that CARE has physical, mental, emotional, spiritual and social aspects that must be part of the system. Subarta's extended vision is to establish a new sector called CARE sciences that introduces – CARE: Education, Institute, Property and Finance.